About Us
Resources
Teach English In The Land Of Cherry Blossom
Teach English In The Land Of Cherry Blossom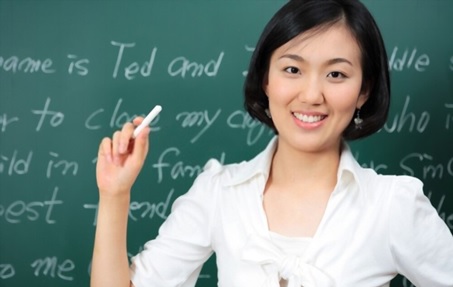 Japan is a country that is always colorful, vibrant, and full of city life. Be it spring, winter, or summer, visiting Japan at any point of the year will never disappoint you because the country has a charm of its own. Japan's charisma lies in its beautiful culture, mesmerizing flower orchards, awesome educational system, and a lot of discipline and systematic lifestyle.

If you're an aspiring teacher or a professional one, this is high time that you should consider becoming an English teacher in Japan. Japan has developed itself as a powerful country to a great extent and the job market in the country for TEFL teachers is extremely classic.

Now the question arises that what qualifications do you need to teach English in Japan. An English teaching job in Japan demands a TEFL and TESOL certificate, a Bachelor's degree, and a clean criminal background. Besides, if you're having prior teaching experience you can also get a chance to teach in the JET program.
Qualifications required:
Schools in Japan hire ESL teachers if they meet the perfect eligibility criteria. A TEFL certification is a mandatory criterion that teachers must meet in order to get opportunities to teach in Japanese schools.
Japan always focuses a lot on the educational system and hence they want the ESL teachers to be really educated. As a result, having a Bachelor's degree is essential to teach in any school in the country.
Security of the people in Japan is a major concern and hence Japanese schools make sure that teachers are having a clean criminal background.
Schools in Japan always give importance to the knowledge of the teachers and how they're imparting it. Therefore, there is no discrimination between native and non-native English speakers. Hence, if you're a non-native English speaker, have certification in TEFL courses, and want to teach English as a foreign language in Japan, you're absolutely eligible.
Schools that hire ESL teachers in Japan:
JET PROGRAM:
JET stands for Japan Exchange and Teaching and it is a very important scenario. Native and near-native English speakers are recruited as Assistant Language Teachers in public schools across Japan. Usually, teachers in the JETs program work a 35 hour week from Monday to Friday. A Bachelor's degree is mandatory and the hiring calendar depends upon the home country of applicants.
PRIVATE LANGUAGE SCHOOLS/ACADEMICS:
Teachers in private schools work for relatively long hours, and sometimes you might have to work in the evenings and weekends. With these private companies, there is a higher likelihood (than with JET) that you get placed in a bigger city. A Bachelor's degree is mandatory and the hiring calendar depends upon the home country of applicants.
PRIVATE TUTORING:
TEFL teachers who give private lessons, often teach in cafes one-on-one with students. There is no right qualification needed, yet you will need to ensure that whatever work you do is compatible with your immigration status. There is more potential business in the large cities, particularly for an English teacher looking to become a private tutor as a full-time job.
PUBLIC SCHOOL:
TEFL teachers in public schools work for around 30-35 hours every week. Leave entitlements can vary significantly that depends on the individual school or company you are recruited through. Some public schools prefer their teachers to have a TEFL qualification and/or teaching experience. You can apply to work year-round, however, the peak hiring season is January through April.
Cities and visas:
A working visa is required to teach English in Japan. MAximum of the language schools will sponsor your visa application and you need a bachelor's degree to be granted a working visa. It is possible to travel to Japan on a tourist visa and change to a working visa after entry provided by the organization that has hired you.

Tokyo, Osaka, and Nagoya are the three biggest cities in Japan where schools recruit TEFL teachers in bulk. This makes the job market in these cities highly competitive. There are jobs across the four main islands of Hokkaido, Honshu, Shikoku, and Kyushu while most of these jobs are advertised online and are open to applications from abroad.
Finances:
Start-up cost: $1500-2500 USD is required for the initial phase when the teacher has to spend everything from his/her own pocket.
Living cost: Japan, being a country with flourishing economic status, has a cost of living is $800-2000 USD per month. JET programs offer the best to teachers because they get accommodation and plane fare paid by employers.
Salary: $2500-4000 USD monthly on average is quite enough for a TEFL teacher. If you are teaching in a private school you can aim at break-even for the initial 4-6 months.
Work culture:
Japanese students are respectful and well-behaved. However, there are some schools where classes are loud and difficult to control and it requires huge patience for the TEFL teachers to deal with them. You may teach alongside a Japanese teacher and they remain responsible for classroom discipline.
If you are teaching adult learners, you can socialize with them outside lessons, though some private companies prohibit this.
Certain high schools and private companies might ask you to dress up and wear a suit when you teach lessons. Elementary schools allow teachers to dress more casually, though.
Well, we have reached the end of the article and I believe now you can easily figure how to become an English teacher in Japan. Another added perk is that you can get authentic sushis!