Infrastructure
Leveraging on our expertise and resources to build modern learning spaces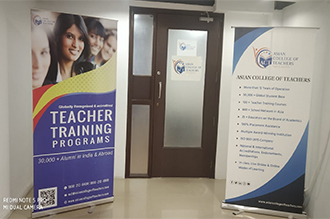 We, at Asian College of Teachers, have demolished our geographical barriers with our online learning system. We are constantly working to make our courses accessible and affordable to everyone around the world. Teaching aspirants can pursue our programs from anywhere, anytime and get closer to fulfilling their dreams. But we, still, do believe in creating high quality learning spaces in physical locations and have been investing on infrastructure which speak volumes about our PAN India presence.
Spruce up your training at ACT's plush office in Bangalore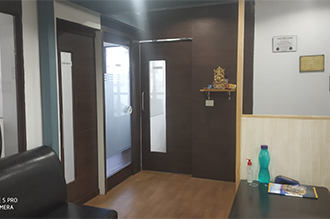 ACT has been orchestrating the move vehemently to give a fresh look to its offices and our Bangalore office has been in the forefront. With a centrally located plush office in Bangalore, the office offers all that border on functionality and productivity that guarantee an experience to cherish for our students while they get prepared for a global teaching career. With spacious air-conditioned classrooms with an accommodation capacity of 30 students each, the classrooms are equipped with LCD Projectors, Sound System, Magnetic White Boards and Flip charts. We as a learning organization are endeavouring to reshape our thoughts and actions alike to deliver development and bring innovation in teacher education.
We believe that infrastructure is also key to productivity to build an agile work atmosphere and with this we intend to deliver an experience to the students as well that lasts a lifetime.
ACT is constantly working on the interplay between learning spaces and training imparted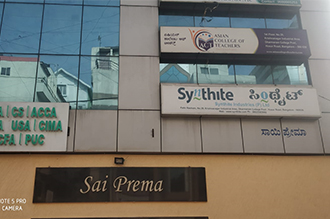 Asian College of Teachers as a leader in teacher education in Asia has been constantly evolving and has been upright about providing an excellent student learning environment supported by the latest technology and modern classrooms. ACT has put emphasis on education infrastructure which has been one of the crucial elements of learning environment. As we at ACT feel that organisation of our courses must cater to the needs and abilities of students as well as to changes in the world of teaching and training necessitated by new technologies.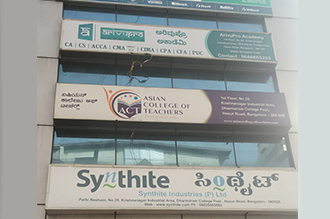 We have been moving ahead with concrete plans to take teacher education to a new height and we are in a rapid expansion mode and already boast of branches in Indian cities of Kolkata, Bangalore, Mumbai and Delhi and operations spread across other Indian locales like Kerala, Chennai, Hyderabad and Goa - Asian College of Teachers has a PAN India presence, 600 school partnerships and 40,000+ alumni.
We at ACT abide by what we promise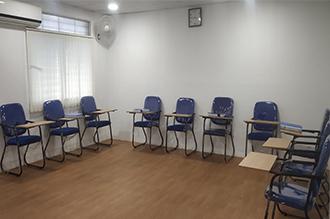 ACT is committed to providing world class training in teacher education and if you are thinking about teaching and training as your career, then enrol with the best in the business. We at ACT abide by what we promise to prepare, global educators who will be able to teach and touch lives.
In order to do so we provide outstanding teacher training that ensures deep understanding of the teacher education equipping the trainees with the current methodologies and the latest skills which help to bring in creativity and innovation in their teaching which will shape the tender minds in a constructive environment.