TEFL Course Bangalore
Course Overview
Asian College of Teachers' TEFL course in Bangalore presents the aspiring candidates with the scope to start their TEFL career with the warmth, vibrancy and attractive culture of the place. It's booming IT industry makes it India's fastest growing high tech city. In contemporary times, an increasing number of young professionals are preferring Bangalore over any other place, which has acquired a vibrant cosmopolitan air. A TEFL course in this high tech city will prove beneficial in the growth and upgradation of teaching skills and techniques. The intensive TEFL course in Bangalore will help you to explore the IT capital of India along with honing your skills with maximum credibility. On completion of the course, candidates will be awarded a globally recognized certificate that will help them to find EFL teaching jobs across the world.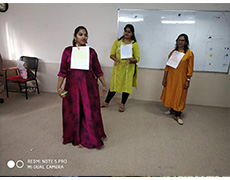 Eligibility and Course Fee
Aspiring teachers from any background can enrol in the course
All are welcome irrespective of age, sex, race or nationality
The course is reasonably priced at Rs 45000 INR
The accommodation fee is reasonable and needs to be paid separately
Easy payment method
Dates for Inclass TEFL
23rd January - 10th February 2023
Accommodation
Accommodation during a TEFL course in Bangalore offers the candidates great value and comfort stay at a reasonable price. Candidates can opt for both a/c and non a/c PG accommodation available for both male and female. These P G accommodation can be a great alternative to staying in hotels. Apart from PG accommodation there are various types of accommodation in and around ACT training centre to suit every student's needs and budget. A range of hotel rooms are available depending on a number of factors like location, price, room types etc. ACT will provide all kinds of assistance with cost-effective accommodation options and guide you according to your budget. All you need to do is inform the institute about your requirements well in advance.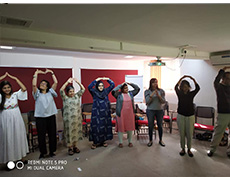 Teaching and Learning Modes
The course is available in an in-class mode
The duration of the course is 3 weeks
Comprehensive 120 hours in-class course
Beneficial teaching practice held in local schools
About Bangalore
The cosmopolitan city of Bengaluru (formerly Bangalore) is one of India's most progressive, fastest growing and developed cities, blessed with a generous climate and a budding drinking, dining and shopping scene. It's a great city for interacting with the locals in market areas or quirky independent cafes. Though there are no world-class sights, you will find lovely parks and striking Victorian-era architecture. The past decade has been witness to the development, coupled with traffic congestion and rising pollution levels. But that does not dampen the spirit of the place. The central district that dates back to the British Raj years remains little changed, and the landmark corporate HQs and business parks of the city's booming IT industry are mostly in the outer suburbs.
Job Prospects
The in-class TEFL course provides an internationally recognized certificate, on successful completion of the course, which aids in finding TEFL jobs across the world. A TEFL course in Bangalore paves the way for varied job opportunities. With the completion of this course one can teach in public, private and international schools. One can even get the scope to teach in commercial language institutes. Due to the gradual rise in the demand of Business English trainers in corporate sectors, there will be no dearth of business English teaching jobs in Bangalore. An EFL/ESL teaching job will fulfil all the aspirations as it comes with a well-paid salary and a wide range of teaching opportunities globally.
Certification & Accreditation
ACT TEFL courses are accredited by the world's largest TESOL accreditation body TESOL Canada & TESOL USA.
All TEFL courses are accredited by International Association for Quality Assurance in Higher Education (QAHE)
TEFL Courses from ACT are also accredited by CPD Certification Service UK
All ACT courses are endorsed by NCC, an awarding organisation and a global provider of British education